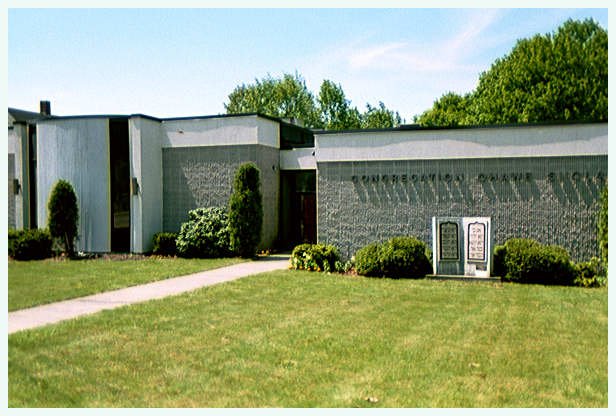 What is a Modern Orthodoxy?
"Modern Orthodoxy" is supposed to teach a policy of engagement with the modern world, and is supposed to provide a meeting point for Torah and society. With that in mind, let's look at three challenging scenarios:
President Josiah Bartlet mocks the Bible on NBC's The West Wing – and his comments are funny and logical. How does a committed Jew respond?
Louis Farrakhan says Jews masterminded the slave trade, and he has documentation to prove it. Is Judaism racist?
A Jewish vice presidential candidate is asked to explain the Jewish position on intermarriage, and has difficulty. What would you have said?
The above are real questions, and we find ourselves facing these and similar situations daily. How do we deal with them? Do we know what the Torah says about slavery? About race relations? About intermarriage? Even if these questions don't trouble us, how we will answer them for our children?

The hallmark of Modern Orthodoxy is an ability and willingness to handle these pressing issues. With that in mind, I am excited to present a brand new class, scheduled for Shalosh Seudos each week, beginning November 11th. The class is entitled, "What is a Modern Orthodoxy?" Each week, we will take a look at a passage from a recently published book or a recently aired television show/movie, and investigate what the Jewish response is. At Shabbos morning davening, a sheet of material for the "What is a Modern Orthodoxy?" class will be available in Shul. You may want to take it home and discuss it around the Shabbos table, and then come back with your insights for the Shalosh Seudos discussion. You might just want to read it through, yourself. Either way, we will approach the topic together that afternoon.

Will we be able to answer every question? Of course not - but we will be able to develop an approach to issues we dare not ignore. In addition, a recent earmarked donation to the shul will ensure that we have plenty of good food to go with the nourishing discussion, although we will need additional donations as we go along to maintain our high standard of quality Seudah Shelishis food!

See you there!