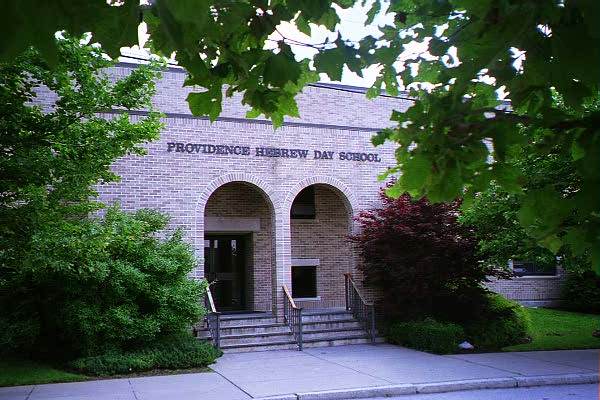 Providence Hebrew Day School:
Graduation 5758
On Thursday, June 18, we graduated 22 Eighth Grade students. The 15 boys and 7 girls participated in a warm and meaningful ceremony, followed by a tasty celebration. Here are some pictures from the event: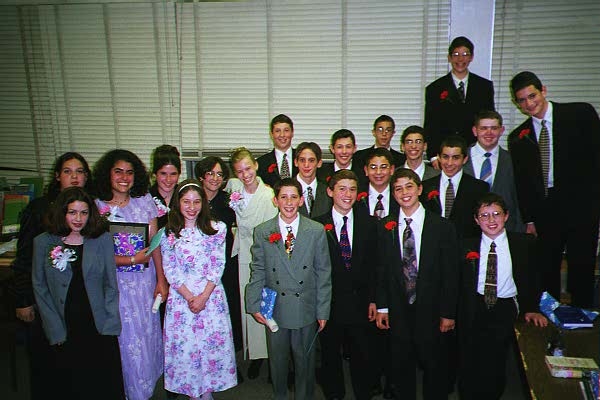 Our Graduating Eighth Grade Class













---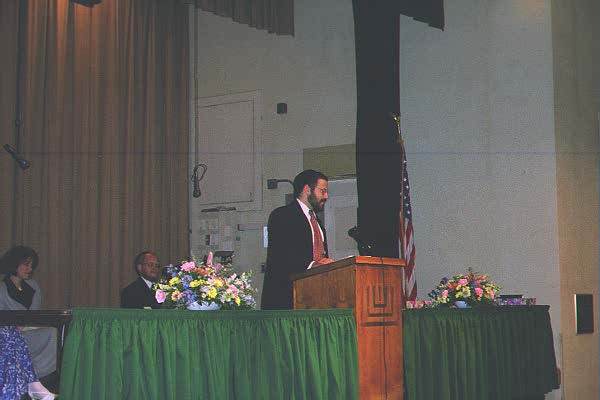 Our Dean, Rabbi Mordechai Nissel, addresses the graduates.













---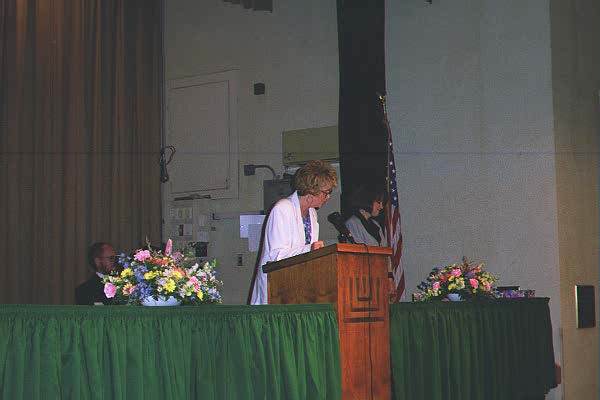 Mrs. Sheehan and Mrs. Gibber address each graduate individually, before presenting each with a diploma.
Seated in the background is Mr. Michael Weiner, President of PHDS.












---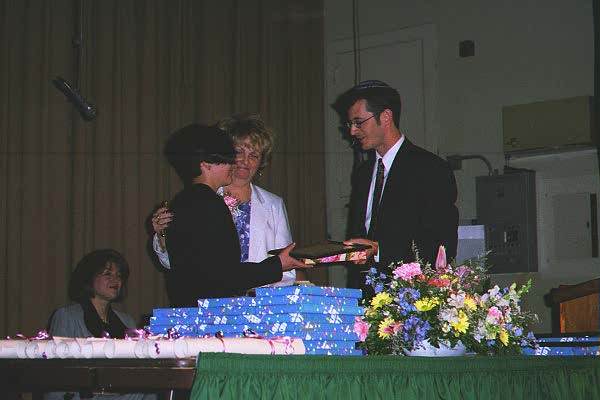 This is the awarding of the Jeffrey Berman Memorial Scholarship, which is presented for Outstanding Character in Torah, Midos, Community Service and Commitment towards Torah Education.
Left to right:
Mrs. Marsha Gibber [Girls' High School Menaheles] (seated),
Awardee Tzipora Jakubowicz,
Mrs. Sheehan [Elementary and High School General Studies Coordinator],
Rabbi Mitchell Levine [Rabbi, Congregation Beth Sholom of Providence]


---
---
To Main PHDS Page
To Main Ohave Shalom Page